The Long Tail of Guest Relations: an Interview with Tony Loeb
The guest experience conundrum hoteliers face today is nothing new. That is, except for the influence of digital technologies and the rate at which hotel businesses adapt. Part of the process of adopting new guest experience tools is early scrutiny. To this end, we took the opportunity to talk with Tony Loeb, Co-founder of the hotel customer management and automation startup Experience.
By way of a short introduction to Experience, the company began in 2014 as a management solution to improve customer relations and has now grown to serve some 300 hotels. Experience uses various platforms to help hoteliers understand and deliver on guest expectations. Here is what Tony had to say about his company's solutions for the industry.
Phil butler: Since the guest experience begins long before check-in, what's the role of the initial preparation for these customers in rapport to overall and end experience?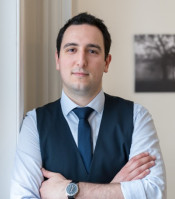 Tony Loeb: This is one of the most fundamental things in the hotel industry. From the consumers' point of view, it is important to feel welcomed by the hotel staff and to arrive at a place where real people care about them. From the hotel's point of view, pre-stay intelligence allows hoteliers to be ready to please and to ensure there are no negative surprises once their guests check in.
Moreover, these new technologies bring back more personable communications. The world of computer-to-computer engagement is reverting to person-to-person connectivity. This paradigm starts to re-create a link between the guest and the hotel even before check-in. The result is a warmer guest experience, where the customer starts to communicate with the hotel team immediately.
Because the hotel is taking care of the experience a long time before arrival, the guests will have a greater motivation to interact during the stay, since they will know that hotel staff is paying attention. Here are some numbers to prove the point:
96% of guests who filled out a pre-stay survey say that it added value to improve their overall experience.
After filling out a personalized pre-stay survey (and after receiving a quick response from the hotel), we record between 30 to 67% drop in cancellation rates.
Phil butler: Many marketing professionals underestimate the power of email marketing for hotels. How does "Experience" help the hotelier convert guests?
Tony Loeb: Our job isn't to just send out a few emails to improve the guest experience. We are building a long-term relationship between the hotel and all its guests. This relationship begins at the reservation and lasts 3 or more years after the last stay in the hotel.
The guest experience is the new marketing. The cost to acquire new customers is steadily growing, so hotels need to invest into services that will help increase guest satisfaction and ensure loyalty.
Phil butler: In your efforts for the many hotels you already work with, what has surprised you most?
Tony Loeb: When we first developed "Experience," we knew guests would love the new system. We did not know exactly how much, however. The first guests were so surprised by these new technologies that they even started to talk about and share this part of their experience online. We now have comments on TripAdvisor (from guests who stayed in one of our partner hotels) mentioning how much they were positively surprised to have the opportunity to follow-up and communicate before, during, and after their stay.
Even more surprisingly, guests keep sending positive comments every day about the fact that the Experience technology is «very impressive,» « unique on the marker,» «first time they had such great client services,» and so on. This is gratifying and amazing at the same time.
Phil butler: Did "Experience" had to adjust to fulfill the needs of individual hotel operations?
Tony Loeb: The issue of "time" has been one of our biggest hurdles. Since the first year of operations, almost all independent hotels were telling us, "your service is fantastic, but we will never get the time to manage all our guests' needs and questions." We found this to be true in many regards. So we spent the first year adapting our product to make sure it isn't a "time killer" for the hotelier. Now we can honestly tell hoteliers that the service only takes one minute per customer.
Finally, we asked Tony to describe the key things Experience handles that ensure an excellent guest experience. He offered the following three points:
Collect all your client data and analyze it with the perfect experience in mind;
Based on analytics, provide a unique and fully personalized experience to each guest, one that will brand your hotel into their "hotel" psychology;
Maintain constant contact until the guests return to your hotel and/or until they send friends or family.
Loeb told us that his company's research shows that all other guest experience endeavors only branch out from these three fundamentals. I asked the Experience Co-founder what he anticipates for his company for 2017, to which he replied:
"2017 will be the year of increasing guest loyalty. We've come to a point where we have already made a big difference for all the hotels using our platform, but now we are planning to go even further to simplify and improve the system. This will include processing much-advanced analysis on the guest profile and behaviors."
According to Loeb, one big goal of his company in 2017 is to "start a new generation of automatized emailing strategy," and to expand the number of scenarios possible. Given what and who I know in the Email marketing game, and in data analytics, it will be fascinating to learn more about the forward edge of establishing expanded guest relations. For someone who first stayed at Holiday Inn based on word of mouth and highway billboards, it's a bit refreshing to see companies understanding the true business of hospitality.
Phil Butler
Senior Partner
Pamil Visions PR