Press Release
23 May 2017
Vimana Becomes First U.S. Franchise to List its Full Hotel Portfolio on HotelBids.com
Mobile app empowers travelers to book their preferred hotel at their preferred price point while hoteliers fill unsold rooms and pay the lowest fees in the industry
Birmingham, Ala. -- Today Vimana Franchise Systems LLC becomes the first national hotel chain to list its full portfolio with HotelBids Inc. This strategic partnership gives travelers the opportunity to name their own price when staying at a Centerstone Inns/Hotels/Plaza Hotels or Key West Inns/Hotels/Resorts property. Through HotelBids.com, Vimana franchisees can accept or decline bids proposed by guests for rooms that otherwise may sit vacant. Rather than paying the typical 15 percent to 30 percent booking fee to the leading OTAs to fill those rooms, hotels instead will pay HotelBids a 7 percent commission or $7 for the booking (whichever is lower).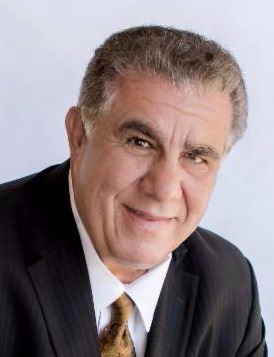 "When it comes to saving franchisees money, Vimana is no nonsense," said Steve Belmonte, Vimana Franchise Systems CEO. "We are – and always will be – focused on giving owners the best and most cost-effective way to drive revenues and increase loyalty. HotelBids mirrors our operating philosophy by offering the lowest booking fee in the industry and generating leads to fill empty rooms without publishing room rates or giving away inventory control. HotelBids will bring every guest reservation request to our hotels, and it's up to each property to accept the bid or not. This way everyone wins; guests stay at properties they prefer and can afford, while hotels fill vacant rooms and pay accompanying fees that won't break the bank."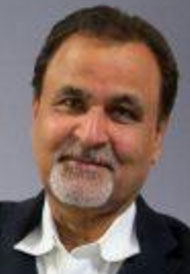 The HotelBids platform launched in India in September 2016 with 3,000+ hotels in 100 cities. The service will go live in the U.S. in third quarter 2017.
"Like Vimana, HotelBids was created by hoteliers for hoteliers," said HotelBids Founder Inder Sharma. "Therefore, it's only fitting that Vimana is the first U.S. chain to offer our service collectively to all its hotels. Steve Belmonte is an industry icon, and getting his endorsement with 40 years of experience in this business speaks volumes."
For more information on Vimana Franchise Systems, visit www.vimanafs.com.
About HotelBids
HotelBids Hospitality Pvt Ltd is a subsidiary unit of HotelBids Inc, USA. An e-commerce start-up based in Gurugram with its Headquarters in Anaheim, CA USA, it is a hotel aggregation platform which is emerging as a pioneer in the hotel industry and has a unique concept for booking hotels at customer's own bidden prices. This is such a concept that is revolutionizing the way customer book hotels, providing them an opportunity to '[email protected] price' as at HotelBids 'You don't search, Search comes to you!' is the concept, as it brings in the best hotel search to the customers at the price they want.
HotelBids is on the lines of growing exponentially, having acquired 3500+ hotels in over 100+ cities all over India and is also an allied member of AAHOA - Asian American Hotel Association in the USA, which is the largest hotel owners association in the hospitality industry with 15,000 members who own 35,000 hotels in the USA.
HotelBids focuses on offering customized solutions to Corporates by serving their bulk booking requirements, by also offering them services of being their official 'Travel Desks'. Travel Agents are benefitted by getting a huge network of 3500+ hotels in 100+ cities and they too get a team of members who act as a travel desk for their travel agencies. Customers obviously get the most benefits as they save a lot on hotel bookings, as they bid the price according to their budget and they also get saved from the tedious hotel searches and booking procedures. Lastly, Hoteliers are benefitted, as the company will help to fill in their unsold inventory by giving them last minute bookings, which otherwise goes wasted. The company also assures the hoteliers that the rates they provide to customers through HotelBids stay discreet, so they don't need to be worried about the parity issues.
HotelBids is here to provide all its customers with the best of services, as customer's happiness, satisfaction and convenience is what matters the most to us. Now, Stay @ Your Price with HotelBids.
About Vimana Franchise Systems LLC
Vimana Franchise Systems LLC is a hotel franchise company which owns Centerstone Inns, Centerstone Hotels, and Centerstone Plaza Hotels, a mid-tier to upper mid-tier three segment franchise designed to create a fair and cost-effective model for hotel owners. Vimana also owns Key West Inns, Key West Hotels, and Key West Resorts, an economy friendly brand in a three-tier segment giving hotel owners the right fit for their product. The newest addition to the Vimana franchise is the Independent Options by Vimana, a solution for independent hotels looking to keep their name but desiring soft brand benefits. Vimana Franchise Systems is operated by industry veteran and CEO, Steve Belmonte. For more information on Vimana Franchise Systems LLC, visit www.VimanaFS.com, by phone at 407-654-5540 or email [email protected]
Contact
Kellie Belmonte-Pizza