Will OTA penetration come back to pre-COVID levels?
9 experts shared their view
OTA penetration fell drastically during COVID-19 as travelers reached out directly to suppliers to allay safety concerns. But, as we return to the new normal, initial indications are that OTAs are regaining their dominant position within travel distribution.
The question is: Is this a certainty, and what can hotels do to retain their newfound market Share?
This World Panel Viewpoint is sponsored by Shiji Group
More information
OTAs are every hotelier's very best frenemy. They're always there for us… for a price. Sometimes that price is worth it. Other times, not so much. Instead of asking "Will OTA penetration come back to pre-COVID levels," I'd ask "Why won't they?"

Years of data and experience show that, at least for some trips, guests prefer seeing a variety of travel options in one place. As demand has increased, Booking.com and Expedia Group's marketing spending has exploded, skyrocketing back to roughly $4 billion… each. And, far too many hotels, especially those hurt by ongoing declines in business travel, are providing lots of inventory to OTA partners in hopes of filling rooms. That formula—plenty of available inventory matched to guest demand and captured using huge volumes of performance marketing—has worked for OTAs for years. Why wouldn't it work this time around?

Well, for a couple of reasons. As during the pandemic, guests continue to look for differentiated experiences, particularly for "work-cations" and long-overdue leisure trips. They're open to trying something new. And, if you can address guests' key questions—health, safety, ability to work and play—you can attract revenue without relying on OTAs. Plus with Google offering free hotel booking links in Hotel Search, Maps, and Universal Search, guests may not need OTAs to find the variety of travel options they seek. In popular markets, I'm seeing hotels running at full occupancy with single-digit OTA business—or none at all. 

What hotels can do to continue this trend is to make sure they're taking advantage of Google's free tools, participating in metasearch, and making content available on their website that answers core guest questions. Of course, limiting OTA access to inventory for only those periods that they can't source revenues in any other way helps as well. While these steps might not prevent OTAs from regaining some lost share, it puts the relationship back on the right footing. Not a friend, not an enemy, but a partner to help you find guests you can't easily attract on your own.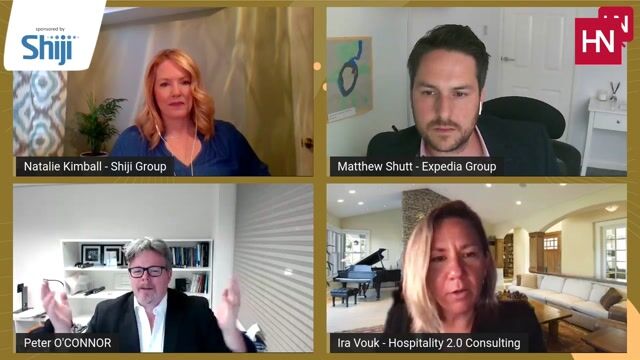 This World Panel Viewpoint is sponsored by Shiji Group
More information